Belly is bigger then the ass...

It has been a week since the ultrasound. At the ultrasound, I weighed Aviendha and she lost 1 kilograms compared to the day she was in for her bloodtest (4 weeks before that). So I was a bit worried about her weight loss and her nausea. She kept her nausea a few days after the ultrasound. But now she is back to eating again :) So quite happy with that. I have to walk by the vet this week again to weigh her. 
This pregnancy she is a bit more lazy then the first pregnancy. Lazy makes it sound negative and I don't mean it a negative thing. The pregnancy just looks harder on her. Her first pregnancy she still wanted to train at this stage. Offcourse not as long as pre-pregnancy. But during the pregnancy I trained her Doghouse Trick Title. Fun thing to do, because agility and IPO was out of the question. My plan was to train for the second Trick Title during this pregnancy, but Aviendha has other ideas about that. Haha. 
All she does all day is sleep, haha. When she wakes up in the morning and we let her out of the crate, she immediately walks to her sleeping throne and start to sleep again. We have to tell her to go outside and pee. I mean, look at that picture... Pregnancy is exhausting.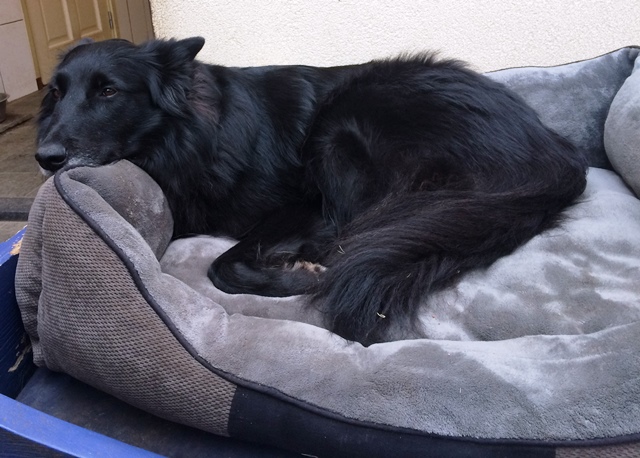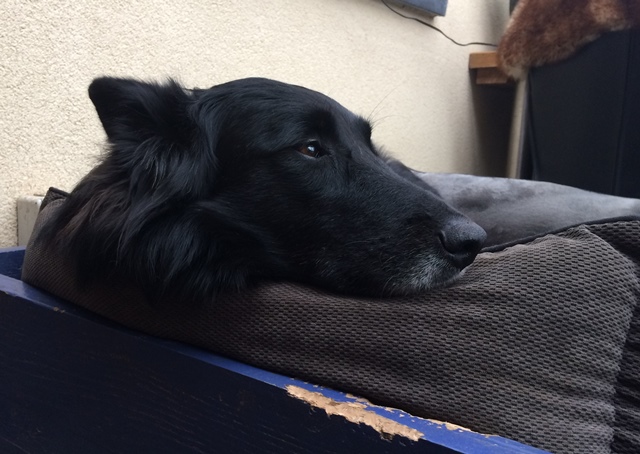 She still loves her walks though. They are just a bit shorter and we walk at a slower pace. Aw hell, for all we know she is making 11 puppies in her belly and a couple of them were hiding during the ultrasound. We just have to wait and see.
Here we are enjoying our walk and a nice view of Kasteelpark Elsloo.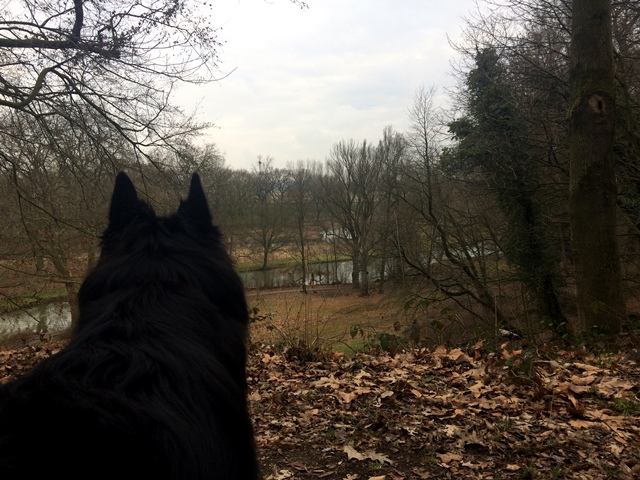 Today I was away all day for a workshop. And I swear her belly got bigger during the day. I made this video during our evening walk. It is a bit dark, but if you look closely, you can see her belly going from side to side. Her belly is starting to get bigger then her ass, that is a good sign :D
https://youtu.be/XPUawT1dTF4